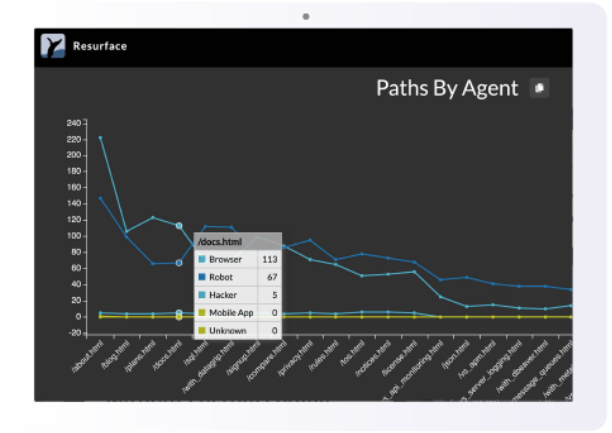 Explore activity with multi-dimensional dashboard
Resurface indexes your API activity across multiple dimensions, so that you can clearly see all the factors that influence customer outcomes. Dimensions are included for user demographics, quality and performance. Multiple dimensions can be combined into a single report from the database.
---
Drill down to individual customers
Resurface allows you to find and inspect API calls made by specific customers, with all original details intact. We record the entire request to the API and the entire response that is returned to the client. This includes all the headers, cookies, payloads, and POST fields that made up the conversation.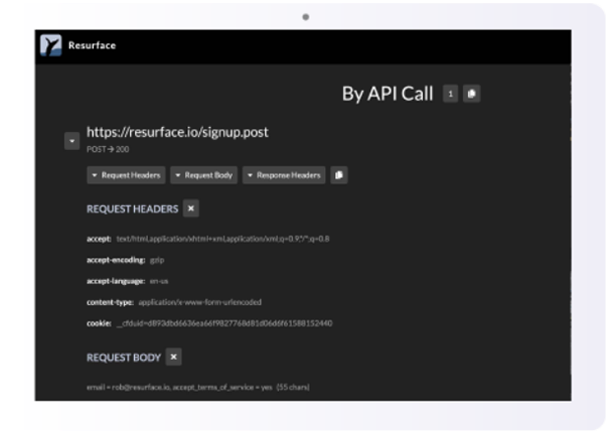 ---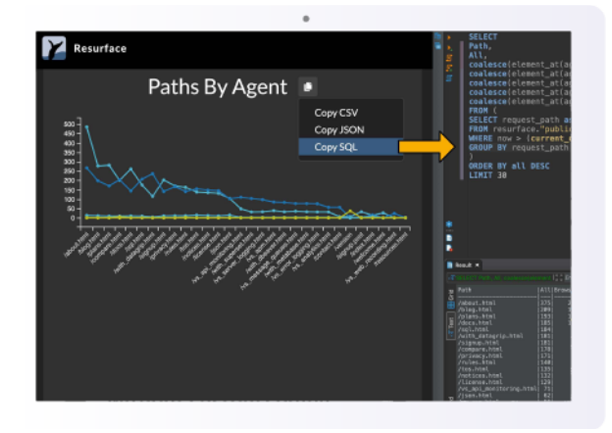 Share data with other systems
Resurface makes it easy to share any subset of your API data, since all data is available through a standard SQL interface. Not a SQL expert? Don't worry, our Data Explorer app will generate the SQL for any data that you find interesting. Simply copy the SQL right from our interface!
---
Protect user data and privacy
Resurface uses a unique rules-based approach to detect user consent and to control capture of sensitive fields. Rules can be applied before any data is transmitted, as data arrives at the database, or retroactively applied across all historical data. Rules are described in plain text and are easy to reuse across applications.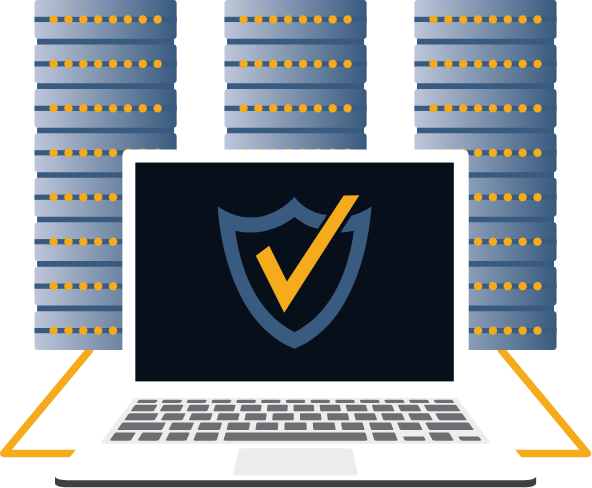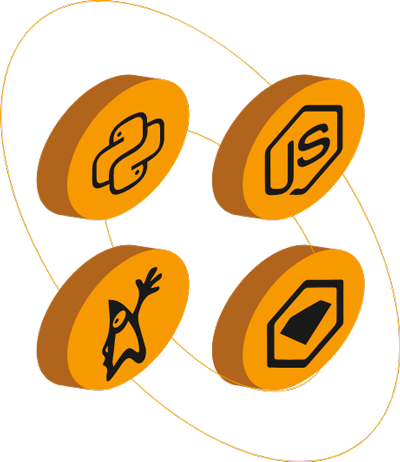 Capture traffic with agentless libraries
With Resurface, API calls are recorded by small logging libraries added to your microservices. Our loggers take just a few minutes to install, without any custom coding, and work with microservices written in Java, Node.js, Python and Ruby. There are no external agents to deploy or configure.
---
Deploy with Docker and Kubernetes
Docker containers provided by Resurface can be run on local hardware or in the cloud, wherever your API microservices are already running. Orchestration with Docker Compose and Kubernetes are both supported, so large distributed clusters are easy to operate.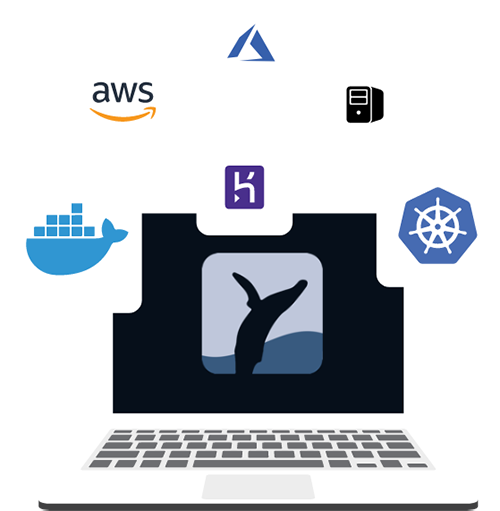 ---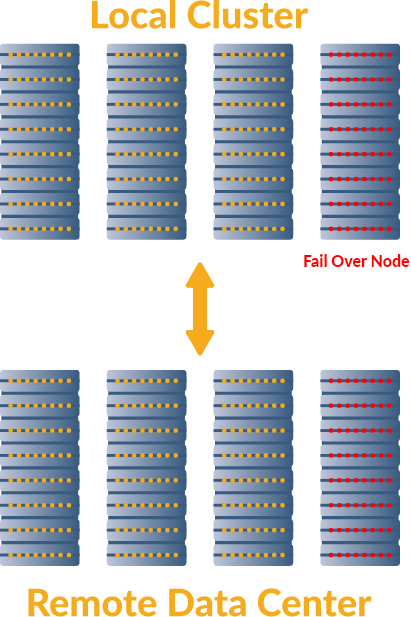 Scale across data centers
With Resurface, you can start with our Free Edition for pre-production monitoring, and then move up to our Pro Edition for live production environments. The Pro Edition is priced on the number of nodes deployed, and scales up to multi-server, multi-site, and multi-cloud deployments with ease.
---
Compare solutions
See how Resurface stacks up against other monitoring and logging products to understand what each kind of solution does well, and what tradeoffs are involved.
Compare
Learn more
Sign up for a demo with one of our experts to see what Resurface can do for you. We'll give you a product overview, plus walk you through how to install the Free Edition of the Resurface database in your pre-production environment.
Schedule your demo